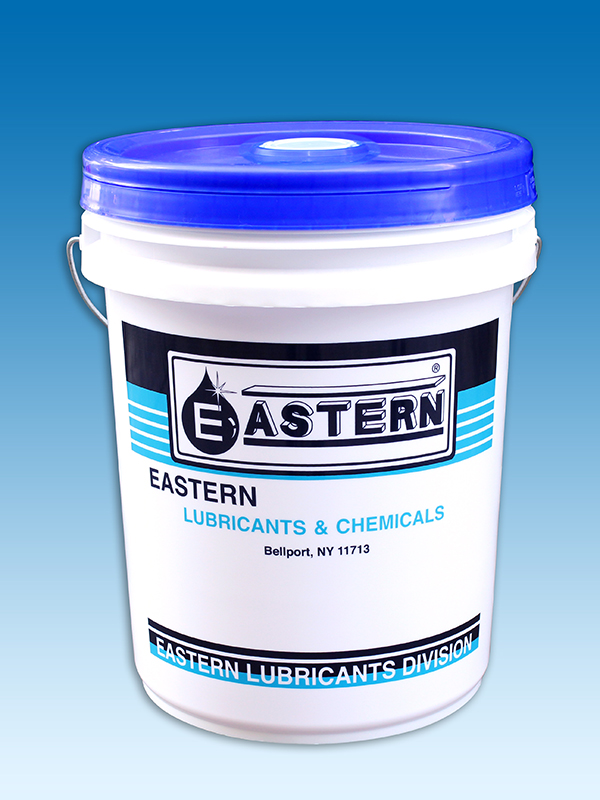 EASTERN 401
ANTIWEAR HYDRAULIC FLUIDS
EASTERN 401 are anti-wear hydraulic fluids blended to meet the toughest
requirements of major manufacturers and users of hydraulic equipment.
---
EASTERN 402
SPECIAL AIR-COMPRESSOR OIL
EASTERN 402 are designed for use in rotary vane and screw or reciprocating
type compressors
---
EASTERN 403
HEAVY DUTY INDUSTRIAL NON-LEAK EP GEAR OIL
EASTERN 403 are recommended for the lubrication of industrial hypoid-type
gears subjected to shock loading, for transmission gear cases and worm drive
axles on mobile on mobile contractor-type equipment, open pit and underground
mining machinery.
---
EASTERN 404
INDUSTRIAL OIL
EASTERN 404 is highly recommended for use in turbines, hydraulic, compressors,
circulating systems, lathes, slides, guides, chains, and valves.
---
EASTERN 405
SOLVENT INHIBITOR OF RUST AND CORROSION
EASTERN 405 is a specially formulated compound with a petroleum base in a solvent
carrier that guards against rust and corrosion
---
EASTERN 406
SLIDE WAY LUBRICANT
EASTERN 406 are specially formulated for the lubrication of slide ways on horizontal
and vertical boring machines.
---
EASTERN 425
PNEUMATIC TOOL LUBRICANT
EASTERN 425 is specially developed to lubricate pneumatic tools.
---
EASTERN 426
VACUUM PUMP FLUID
EASTERN 426 is specifically designed for use in mechanically operated vacuum pumps.
---
EASTERN 603
SYNTHETIC GEAR OIL SERIES
Recommended for use in spiral, bevel and hypoid rear axle service and will adequately
meet requirements of heavy-duty worm gear operations.
---
EASTERN 607
HIGH TEMPERATURE SYSTHETIC LUBRICANT
EASTERN 607 is designed for lubrication of chains in continuous operation at temperatures
up to 492 F (256 C).
---
EASTERN 703
SILICONE OIL
EASTERN 703 are special fluids developed to lubricate applications which suffer from high
temperatures and where water and other contaminants are found.
---
EASTERN 801
GENERAL PURPOSE CUTTING OILS
EASTERN 801 is a general purpose emulsifying oil or soluble oil for use in a wide variety
of metalworking operations
---
EASTERN 802
EXTRA HEAVY DUTY CUTTING OILS
EASTERN 802 is extra heavy duty neat cutting oils designed to provide the best possible
performance while working extremely low machinability metals in the most severe operations
---
EASTERN 804
Synthetic Cutting Oil
EASTERN 804 is a high performance, fully synthetic metalworking fluid. It is designed
to use for a large range of metalworking applications